Introduction
In early 2021, non-fungible tokens (NFTs) gained public attention as the first application of blockchain technology. The current popularity of the non-fungible token (NFT) market is one of the most remarkable developments in blockchain technology. However, when looking for NFT projects with high potential, the variety of collectibles can make the selection process quite challenging. Throughout this article, we will be reviewing the top ten upcoming NFT projects.
What is an NFT?
Non-Fungible Tokens (NFTs) are a way to record, verify and track ownership of unique assets,
Physical or digital. As a result, NFTs can be used to represent artwork, futures contracts, music, books, and real estate – any commodity that is considered unique or rare.
NFTs are minted, stored and transmitted on a blockchain and, therefore cannot be confiscated or tampered with by bad actors. On the other hand, NFTs can provide immediate proof of authenticity and provenance, thus eliminating the problem of counterfeiting.
One area where NFTs are very popular is the art world, where digital tokens sell for tens of millions of dollars at major auction houses and beyond. Aspiring artists who once published their work for free or sold it cheaply are discovering that they can cash in on their talent through blockchain technology and NFTs.
How do NFTs work?
NFTs differ from ERC-20 tokens such as DAI and LINK because each token is unique and indivisible.
NFTs enable the attribution or ownership of every piece of digital data that uses the Ethereum blockchain as a public ledger.
As a representation of digital or non-digital assets, an NFT is created from digital assets. For example, an NFT can represent real-world objects such as legal documents, signatures, or digital works of art such as videos or music. An NFT can have only one owner at any given time. A unique identifier and metadata manage ownership that no other token can duplicate.
Smart contracts that assign ownership and manage the transfer of NFTs are used to create unique identifiers and metadata. When someone generates or creates an NFT, they execute code from a smart contract following various standards such as ERC-721. This data is stored on the blockchain, where the NFT is managed.
Four areas where upcoming NFT projects have substantial potential
While critics of NFTs may argue that such tokens are redundant, NFTs can provide a variety of uses for their holders.
NFTs establish digital scarcity and unique, proveable identifiers. In our increasingly digital world, people may feel that digital assets are less valuable because some assets can be easily reproduction and duplication.
However, NFTs indicate which digital asset is the original – like a certified painting in a room full of copies. NFTs can also allow owner custody, meaning that the owner of the NFT can fully hold their digital asset without relying on a third-party intermediary or web server for custody options.
NFTs could also open up new possibilities for transferring assets between platforms, also known as interoperability. By design, NFTs provide an entirely new concept of what it means to "own" a digital asset.
The film industry has adopted NFT for various reasons. For example, large traditional studios and streaming platforms like Paramount, Warner Bros., and Lionsgate see NFTs as a new source of revenue for their established intellectual properties (IP) and declining home entertainment industries as consumers move away from physical disks toward digital-only files and streaming.
Netflix took a different approach to Stranger Things with its NFTs. The streaming platform has decided to give away digital NFT posters of the stars of the show as a reward for completing the weekly online games. However, cinematic NFTs do not have to be commercial or promotional: some try to make them revolutionary. Film producer Niels Juul sees NFTs as a way to finance film projects.
Many musicians feel that the traditional music industry model needs to be overhauled. Artists only earn a fraction of the royalties from streamed songs and are therefore often forced to tour and do live shows to make ends meet.
During the pandemic, touring has become impossible and artists have increasingly looked for other ways to generate income.
Electronic music producers and artists who work with computers all day have begun to explore the world of upcoming NFT projects and their potential to connect more directly to fans without the major record labels.
Amidst the excitement of the 2022 metaverse, many luxury fashion brands have introduced NFTs in visual arts or digital media – and these NFTs are sometimes tied to actual physical assets. In addition, some design brands are using NFT and Web3 to attract the younger generation of digital natives. Prada, Givenchy, Balmain, Dolce & Gabbana and Balenciaga, for example, also use NFTs as a digital channel for product revenue.
However, few have publicly discussed using NFTs as a way to verify physical goods.
Today, players earn money in many ways like streaming, participating in tournaments, coaching, super chat, subscription, donations, and rewards. Players also spend money to buy characters, upgrade them, or unlock new maps. Most of these transactions are between players and game companies.
NFT games are developing by using blockchain technology and using digital currency for transactions. Players are familiar with the concept of alternative currencies and the virtual world.
Therefore, they are the perfect target for upcoming NFT projects. NFT enables in-game tokenization of items and easy transfer or exchange with peer-to-peer marketplaces. NFT technology can change Game characters, abilities, appearance, attributes and virtual land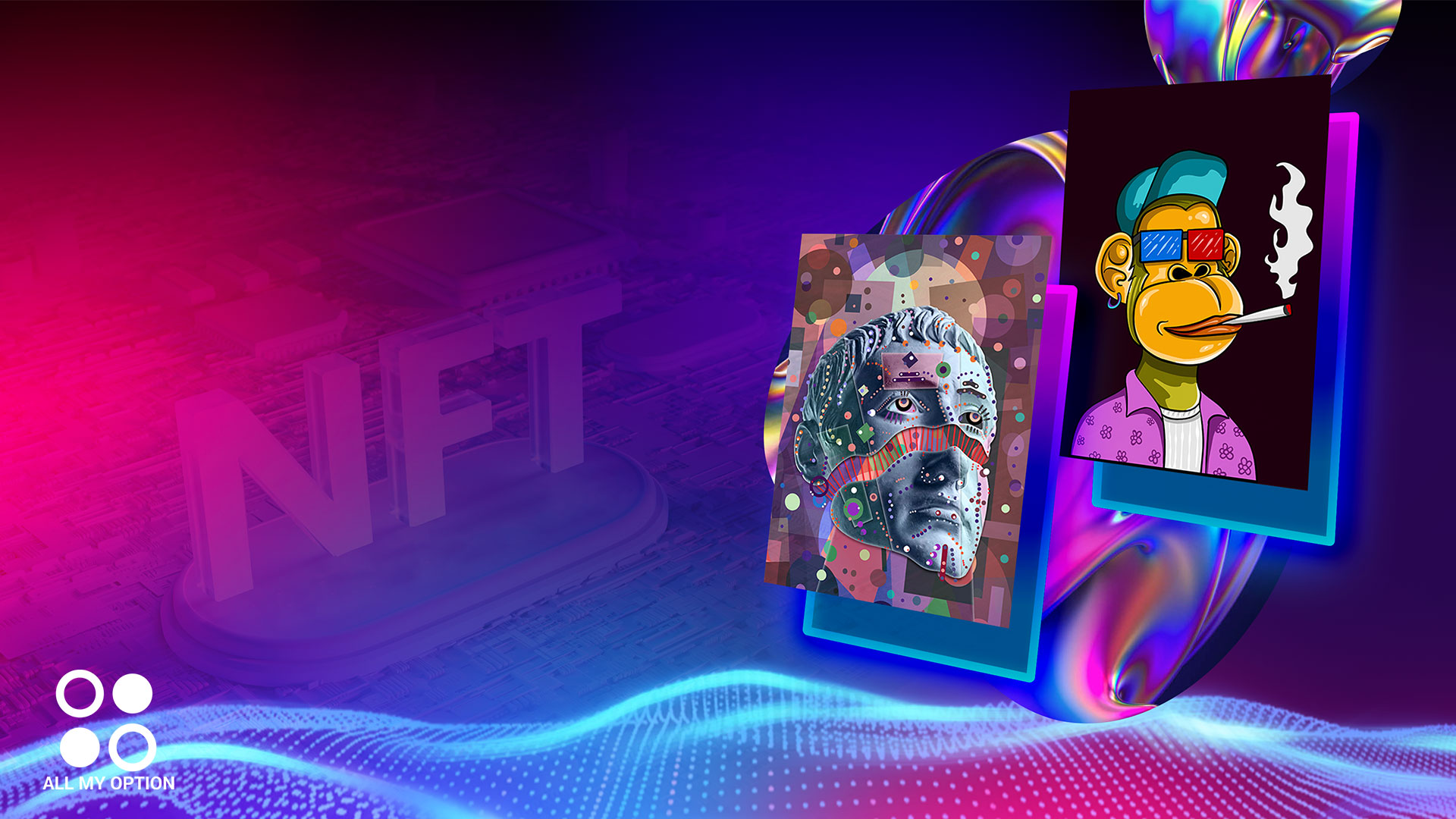 What are the critical components of successful upcoming NFT projects?
The content of the NFT itself is the most subjective aspect of this list. However, it is essential to know what kind of art appeals to audience. For example, many people find the Bored Ape Yacht Club attractive to any monkey. No monkeys look unsightly and the monochromatic background creates a good social media profile. Cool Cats have a cute and cartoon-like look that has broad appeal.
The background is also a single, stark color, making a good profile photo and the cats look hand drawn. The last thing anyone wants is to have an NFT in his or her wallet that is currently worthless and not even attractive.
After looking at some of the best collections on OpenSea, you can get an idea of ​​the different genres and types of art that people can appreciate.
A community for the upcoming NFT projects is an incredibly important aspect to consider.
You can figure this out quickly by looking at the social media for the upcoming NFT projects. Also, by looking at groups on Discord or Telegram. After a while, you will probably find one of two different scenarios.
First, most people are friendly and there appears to be high engagement. The second scenario isn't ideal and includes negative people. This could include trolls or toxic people. A community that is not ideal may also include people who constantly mention pumps and dumps.
Another aspect to consider is the number of people in the group. If some sort of invite scheme has been going on (this could be a scenario in which users who invite ten people into the discord are rewarded with a whitelist spot).
Judging the general interest of the community by the number of members in a Discord group can be misleading. And some projects require inviting five people.
Although the number of participants in the Discord chat is huge, it is not a very good indicator of how many people are it interests. Many of these people who join are not active.
An NFT project roadmap is a developer's plan that defines project milestones, short-term goals, and long-term goals. Most NFT projects have a public roadmap that lets investors know where the developer plans to take the project.
So what qualifies as a roadmap? This is a timeline of what you want to achieve with your project and what features or tools you want to add in the future. Although critical to project success, not all upcoming NFT projects have a roadmap. Most of the projects surprisingly lack a roadmap or tools, but have achieved great success. We can say that roadmaps are important, but they do not determine the success or failure of a project.
Top 10 upcoming NFTs projects
As some investors look to move in the right direction, we have put together a quick overview of the best upcoming NFT projects. However, we have also taken a more detailed look at each project.
1.Calvaria
Calvaria is a new GameFi and upcoming NFT projects that is different in that it aims to facilitate the mass adoption of game monetization and Web3 space for traditional and casual gamers.
The core game of the project is Duels of Eternity, a fighting card strategy game where players stack their NFTs and use knowledge, and skills to defeat their opponents. Although there are many similar games in this space, Calvaria has developed several unique features that separate it from the competition.
Unlike many of its competitors, the game is fully 3D and features a single-player story mode that not only creates a legend in the world of Calvaria, but also rewards players with cards and assets.
2.The Uncharted
The meaning of Uncharted is an adventure and a journey. The project is a collection of 21,000 NFTs, whose owners receive several financial benefits.
The science fiction collection depicts humanity's journey into the future and parallels investors' journey. The most important thing to note is that The Uncharted is not just another collection of NFTs with collectibles, but also a ticket to a financial journey – an investment.
Specifically, the team explains the project's mission as bridging the gap between traditional finance and Web3. The experts predict the NFT collection launch in the first quarter of 2023, and the team only recently announced the project.
3.Cocky
Cocky is a unique NFT lifestyle club that provides real-world utility to all owners. Cocky do this by giving them access to unique music events around the world.
The project was developed by the Parasol Group, which aims to redefine the meaning of "utility" for NFT holders. All of Cocky's musical events are exclusively on electronic music.
Cocky plans to host at least two in-person events per year, with additional virtual events each month. However, due to unconventional locations, the number of tickets is limited based on venue capacity, requiring NFT holders to register their interest quickly in order to receive a ticket.
4.Lucky Block
Lucky Block is an NFT-based competition platform that uses blockchain technology to provide players with weekly crypto and NFT draws. . Entry to the various prize competitions taking place by purchasing one of the many NFT collections minted on the Lucky block platform itself.
With exciting in-game rewards, the prizes range from luxury watches, PS5 consoles, Lamborginhis and homes worth $1 million. One of the most popular NFT competitions is the daily draws for holders of the Platinum Rollers Club NFT collection.
In particular, NFT holders can trade their assets on other NFT markets after the end of the competition. Therefore, Uncompetitive activities can generate value.
5.Battle Infinity
Battle Infinity is a game platform where its ecosystem offers several P2E battle games integrated in the Metaverse world called "The Battle Arena". In the world of Battle Infinity, players can not only play and fight, but also enjoy the immersive experience in the world of Metaverse. In Battle Arena, players can interact, perform, watch, explore and more in a virtual world.
6.Axie Infinity
Axie Infinity is an NFT-based blockchain game built on the Ethereum blockchain. Users can breed and battle axolotl-type monsters called Axies, which are tradeable ERC-721 NFTs. here are nine classes of Axies — like Aquatic, Plant and Bug — and their attributes, stats and appearance all vary. Axies are used in Axie Infinity to participate in battles, build virtual items, and search for in-game treasure. Players can collect different Axies and use them in "Axie Battles", a P2E feature where people compete for prizes using their Axies in battles.
7.Identity 20XY
Identity 20XY is a project bringing AR technology to the blockchain. It is one of the few projects in the space that offers real-world utility to its NFT holders by giving them the ability to hide their identity while video conferencing, streaming and recording.
The main goal of Identity 20XY is to provide a utility that respects privacy and anonymity while allowing for unique self-expression. In addition, it plans to make its technology practical in everyday life and gain value in the Metaverse. The project allows NFT holders to connect their wallets to Identity 20XY's proprietary desktop app.
8.Adidas Into the Metaverse
Adidas into the Metaverse NFTs became one of the most talked about NFT collections in 2021.
One of the main reasons for the project's popularity is its partnership with some of the best NFT projects, including Bored Ape Yacht Club (BAYC) and CryptoPunks.
There were 30,000 NFTs in the collection, and Adidas sold over $22 million worth of NFTs on the first day of release. Purchasing the NFT Collection gives owners exclusive access to physical accessories such as physical merchandise, including adidas hoodies and tracksuits.
9.Souls of Nature
Souls of Nature aims to raise funds and environmental awareness by providing a unique Metaverse experience to its owners.
The collection, created by Metazooie, will contain a total of 9,271 unique NFTs. The Souls of Nature collection offers immersive immersive experiences powered by the Unreal Engine.
Each Souls of Nature NFT provides complete access to this metaverse experience and features a player character. Additionally, Souls of Nature experiences follow an experience-earning model, in which the player embarks on a journey, slowly unlocking a "fraction of their soul" along the way.
10.MetaCity
MetaCity is an Ethereum-based metaverse reality designed to act as a decentralized Web3 city where people can participate using various blockchain protocols.
MetaCity aims to provide virtual human avatars through decentralized autonomous organizations (DAOs) that can access decentralized versions of real-world activities such as accessing banks, visiting malls and buying land.
The human avatars in this metaverse-based game are called Humans of the Metaverse (HOTM). Interested readers can purchase one of the 6,500 virtual avatars included in the Humans of the Metaverse NFT collection.
The bottom line
All in all, we need to know how important things like NFTs have become in our lives.
NFTs are a safer method of holding money than current banking systems. Blockchain provides top-level security for digital currencies and keeps them safe from all hackers.
Another concept is that NFT tokens store additional information related to music, art, videos, images, etc. in this article we decided to introduce some reliable and successful NFTs.
Source: